Central Florida's Historic Silver Springs Explored in New Book by Pulitzer Prize Nominee Marian Rizzo and Environmental Scientist Dr. Robert L. Knight
Authors Marian Rizzo and Dr. Robert L. Knight are celebrating the release of their beautiful new coffee table book, Silver Springs: The Liquid Heart of Florida, which recently impacted retail in hardback, trade paperback, and all major ebook formats from WordCrafts Press. The title debuted at the Number 11 spot on Amazon.com's Hot New Releases chart in the online retailer's Rivers in Earth Science category.
Silver Springs features interviews with many of the individuals who experienced the springs during its heyday as a family and celebrity destination spot, along with scholarly essays on the history, future, and current state of this grand hydrographical feature that is perhaps the best known and most studied artesian spring in the world. Beautifully embellished with more than 75 historic and contemporary photographs, Silver Springs: The Liquid Heart of Florida is as lovely to look at as it is informative to read.
Central Florida's Silver Springs rivals Niagara Falls and the Mississippi River as one of the most amazing fresh water features in North America. It is the largest spring in the world based on long-term average measured flows: more than 500 million gallons per day—enough to meet the water consumption of 5 million Floridians. Silver Springs is also the most visited spring system in the U.S. attracting more than one million tourists per year to central Florida, and that is in the days before Disney's theme park arrived. This "Fountain of Knowledge" serves as a benchmark for how all aquatic ecosystems function, based on a landmark, holistic, ecosystem study conducted more than 70 years ago.
But there is much more to Silver Springs than just scientific studies.
Silver Springs has served as the backdrop for numerous television shows, commercials, and feature films, including such classic hits as Sea Hunt starring Lloyd Brides; the James Bond thriller, Thunderball, starring Sean Connery; Tarzan Finds a Son, starring Johnny Weissmuller; the Jerry Lews screwball comedy, Don't Give Up the Ship; and the horror standard, The Creature from the Black Lagoon among dozens of others. The springs also served as a proving grounds of sorts for underwater photography pioneer Bruce Mozert, and as a happy hunting ground for both professional and amateur archeologists who have uncovered a treasure trove of thousands of Paleo-Floridian artifacts from speartips to mastodon bones.
With all its natural beauty and historical significance, all is not well with Silver Springs. Reduced flow due to water extraction via drilled wells and electric pumps, exponential increases in nitrate nitrogen levels resulting from agricultural and urban fertilizer use, and the resulting inevitable shift in the biology of the delicate aquatic ecosystem have taken their toll, threatening the springs' existence. Yet author and environmental scientist, Dr. Robert L. Knight declares, "This is an exciting time in the long history of Silver Springs. One of the wonders of the natural world, Silver Springs has the chance to turn the corner from more than 50 years of regulatory neglect and decline, to a future of recovery and protection. Silver Springs can serve as an allegory for all of Florida's natural wonders. Either it can go the way of the Ivory Billed Woodpecker and Carolina Parakeet or it can be returned from near extinction like the Brown Pelican and the Bald Eagle. The future of Silver Springs is a choice that will be made by the actions or inactions of our generation."
About the Author
Dr. Robert Knight is the founder and director of the Howard T. Odum Florida Springs Institute, a nonprofit program dedicated to supporting science and education necessary for restoration and wise management of Florida's artesian springs. Dr. Knight is an environmental scientist with more than 38 years of professional experience in Florida, including detailed ecological studies at more than 20 large springs. He is former adjunct professor at the University of Florida Dept. of Environmental Engineering and Sciences where he taught graduate level classes on the ecology of Florida's springs and wetlands.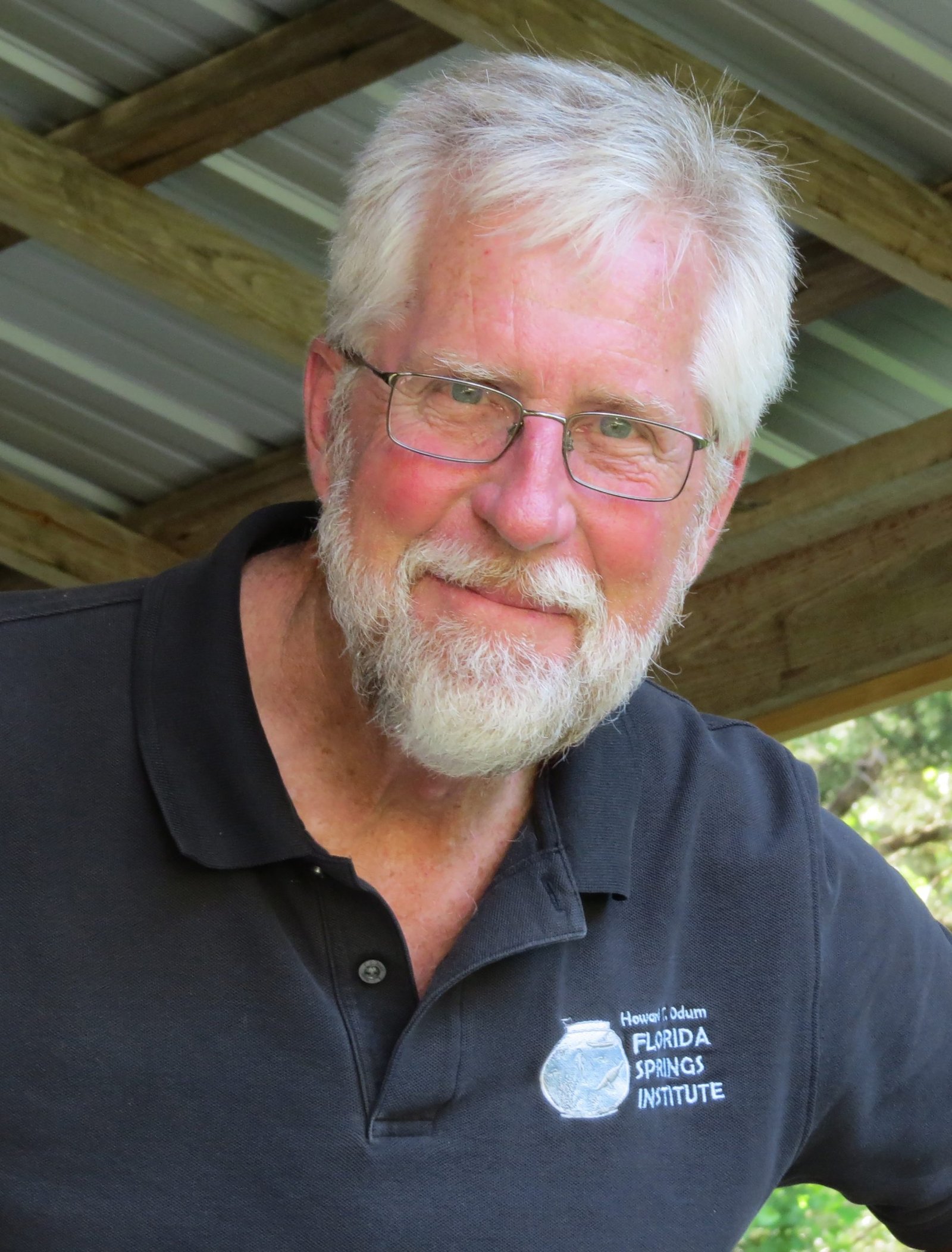 About the Author
Pulitzer Prize nominee for her work in the field of journalism, Marian Rizzo has won numerous awards, including the New York Times Chairman's Award and first place in the 2014 Amy Foundation Writing Awards. In addition to magazine writing, she worked for the Ocala Star-Banner Newspaper for 30 years, during which time she connected with local people from all walks of life and was drawn into the colorful tapestry of the area's environment.
Also an award-winning novelist, Marian lives in Ocala, Florida, with her daughter, Vicki, who has Down syndrome. Her other daughter, Joanna, has blessed her with three active grandchildren.